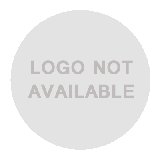 Innisfree House School
9th cross, J.P.Nagar 2nd phase
J.P.Nagar, Bangalore(560078), Karnataka, India
+91-80-26597110
32 Views • 2 Reviews • 0 Followers
About Us
Innisfree House School was established in 1985 to provide holistic, quality education to children in South Bangalore. We strive to help our students grow to be kind, fair, honest, and productive global citizens. We believe in education for life – learning that empowers children with a positive attitude, confidence, and a commitment to excellence. Our core values of integrity, honesty, and sincerity are ingrained in every possible aspect of school life. Teaching staff is selected on the basis of their qualifications as well as their attitude towards children and an aptitude for inspiring a love of learning. Qualifications of teachers are way beyond required norms. Updating of essential areas of concern is given priority through regular workshops for teachers.
---
Facilities
Art Room
Athletics
basketball
Cricket
Cultural
Dance Room
Extra-curricular Activities
Mid-Day Meal
Music Room
Vollyball
Cookery Classes
---
Infrastructure
Play Ground

A sound mind needs a sound body. Our 1.5-acre playground is used for volleyball, cricket, and throwball training and matches and our basketball court is always in use. Regular PE classes are supplemented by skills-focused sports training thrice a week fo

Library

The IHS library contains over 10,000 books and over 1000 digital multimedia resources. Children are free to use these books and resources as needed. A dedicated librarian guides them to reading material appropriate to their needs.

Computer Lab

Four computer labs, equipped with 30 computers each, give students access to the technological resources required to excel in the digital world..

Smart Boards(Digi-Boards)

Every classroom from Std. 1-10 is tech-enabled with a plasma SmartScreen and a computer connected to a knowledge center containing a vast repository of content in all subjects.

Staff

Every teacher at IHS is a graduate or post-graduate degree holder. All of our teachers exceed the minimum qualificational requirements for their positions as prescribed by the ICSE Board. We regularly sponsor subject-specific training for all teachers. In

Counseling facilities

Emotional health is as important as physical health, and has a direct bearing on academic performance. Confusion and distress due to constant exposure to media, and the pressures of life in modern society often have far-reaching consequences with childre
---
Admission Procedure
Sorry! The schoool is yet to post any information.
---
School Curriculum
Sorry! The schoool is yet to post any information.
---
Bus Routes
Sorry! The schoool is yet to post any information.
---
Photo Gallery
Sorry! The schoool is yet to post any information.
---
Video Gallery
Sorry! The schoool is yet to post any information.