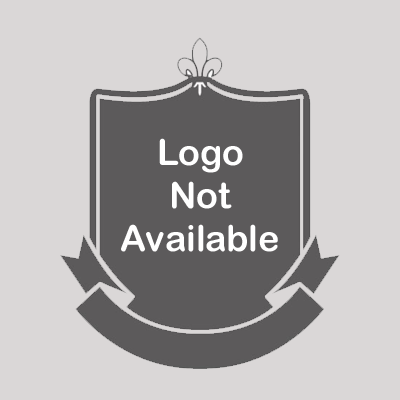 Schiller Institute Sr. Secondary School
R-6 Raj Nagar, Near Shivam Hospital & Railway Crossing
Raj Nagar, Ghaziabad(201001), Uttar Pradesh, India
0120- 4558452,0120-2821350,0120-3294568
sch_school@hotmail.com,info@schillerschool.org
353 Views • 1 Reviews • 0 Followers
Google Rating : 4.50
About Us
Schiller Institute Sr. Secondary School was established in the year 1980 under the aegis of Schiller Institute Society. A World class co-educational English medium school from Nursery to XII, is affiliated to the Central Board of Secondary Education - C.B.S.E, which is largest board in the country. The school is feeling privileged to announce its record in raising the score of the students by giving personalized attention. School has a niche in Science and Technology which is evident with the Solar Car "Aura" made by the students of class IX - XII. Solar car made by Arnav and his team recently has been a winner of the prestigious competition Asia Pacific Conference of young Scientist Award which was at international platform among 14 different countries and nationwide. Solar car has received gold Medal and INR 1 Lakh. They have proved that "Dream is not the thing you see in sleep, but it is the thing that doesn't let you sleep."
---
Principal Message
---
Facilities
Archery
Auditorium
Badminton
basketball
billiards
Cafetaria
Dance Room
Digital Classrooms
Educational Tours
Excursions
football
Kho-Kho
Laboratories
Library
Music Room
Sefety and Security
skating
Sports Facilities
table tennis
Transportation
Volley Ball
Workshop ans Seminars
---
Infrastructure
Digital Classrooms

Classrooms are spacious, Fully Air conditioned and well ventilated to provide the right ambience for an effective learning experience at school. Every class is digitally smart class with interactive boards and SAS Technology which makes learning seamless throughout the year.

Physics Lab

Schiller School has a well-equipped Physics Lab with upgraded, Modern and Latest science instruments. The lab has all the equipment and apparatus as per the requirements of CBSE. Besides the instruments and apparatus, School lab has a large space with proper ventilation and 24*7 availability of 220 V power supply. Very experienced Physics faculties along with experienced lab assistance are there to help the students in performing the experiments.

Chemistry Lab

The chemistry Lab is fully equipped with chemicals, apparatus for performing various experiments as per the requirements of CBSE.

Biology Lab

The biology Lab in Schiller Senior Secondary School is well equipped with latest instruments as per the requirements of CBSE. We have good Quality instruments, chemicals, models, charts and apparatus for performing various experiments.

Computer Lab

School's Computer lab has advanced infrastructure in terms of hardware and software which cater to the requirements of the students, teachers and the curriculum. The school is equipped with a dedicated broadband Internet connection for enterprising students get a chance to be familiar with the Internet. They do comprehensive research for their projects and presentations.

Activity Room

The activity room is where the children can come in small groups and experience activities, interaction and any other planned activities. Here in we have games, arts/crafts and story sacks. We feel it's very important for children to experience small group work as well as individual and large group work, so this quiet extension gives the children every opportunity.

3D Lab

The school has set up a 3D Lab to give a new dimension to the teaching and learning process. The 3D learning experience will have the student grabbing at thin air and pulling back from objects that appear to be zooming straight at him.

Music Room

The school provides equitable access to music and all the benefits that can be gained through its learning. By promoting traditional music education, our aim is to foster an appreciation for music, build self-esteem, teach critical social skills and engender creativity and innovation. Music education in the school is well rounded including both Indian Classical and Western music. The genre of music ranges from Raags to Bhajjans and Abhangs, from Indian folk songs to English classical and fusion. By the end of a student's school life, they can take pride in the treasure trove of music that they have learnt.

Infirmary

The school has a health unit that looks after the well-being of all the children. Our well-trained and qualified nurse keeps an eye on their general physical condition and provides first-aid treatment in times of need.

Cafeteria

The school is providing students with the canteen which is having all kinds of healthy and nutritious food items.

Library

The library comprises of books and e-books to enhance the thinking and creative skills of the kids. A very extensive references section helps students work on multi-dimensional projects. The goal of the school library is to ensure that all members of the school get an equitable access to all the books. The library has a great collection of fiction, non-fiction and reference books. The School Library has more than 15,500 books with latest collection of subject reference books supplementing the textbooks. Students find information from these collections to do their research and project work. School E-Library contains Latest Study material CD's.

Dance Room

Here students learn to Act, Mime, Learn Theatre and various Dance forms like Contemporary, Salsa, Paso-Doble, Waltz, Hip-Hop, Jive, Cha-Cha-Cha, Flamingo, Semi-Classical, Tap Dance and Bollywood.

Auditorium

It has a seating capacity of 300 persons. The acoustics are state of the art and provide an enjoyable audio- visual experience. The Auditorium hosts numerous events, including Graduation ceremonies, annual day and Award functions, Inter-school and Intra-school competitions, Plays and Dance performances. The Cultural events are conducted with great enthusiasm and glamour, where many famous people have been guests of honour.

Games and Sport

Sports activities are based on right sport activity for fitness and talent and strength of our children. The club stimulates the physical as well as mental strength of the student. They are trained for balancing, weight training and hurdles. They are given exposure to all kinds of Sports- Basketball, Badminton, Football, Volley ball, Billiards, Skating, Table tennis, Kho-Kho, Archery etc. Students have won laurels at National and International level also. PEC activities-under this juniors, strongly imbibe learning by physical mode thus using and developing their Gross Motor skills.

Educational Tours and Excursions

The students of the school are regularly taken out for excursions and trips which not only enhance their learning and understanding of the world outside but also develop their personality as they learn to make decisions, take personal care and share responsibilities. The destinations of these trips and excursions are selected to provide education, fun, adventure and enjoyment.

Transportation

Sorry! The schoool has not posted any detail information about this facility.
---
Admission Procedure
Sorry! The schoool is yet to post any information.
---
School Curriculum
Sorry! The schoool is yet to post any information.
---
Bus Routes
Sorry! The schoool is yet to post any information.
---
Photo Gallery
Sorry! The schoool is yet to post any information.
---
Video Gallery
Sorry! The schoool is yet to post any information.