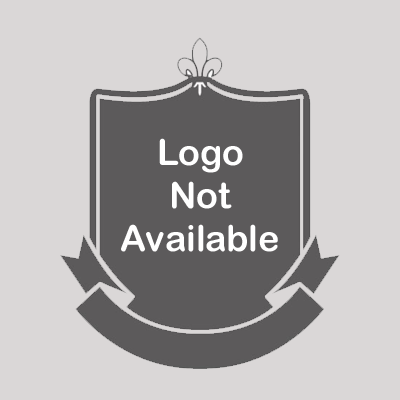 Rajhans Vidyalaya
HMP School Campus,Near Bhavan's College,Munshi Nagar, D.N. Road
Andheri West, Mumbai(400058), Maharashtra, India
(022) - 26243529,26234805
vidyalaya_rajhans@rediffmail.com,principal@rajhansvidyalaya.in
231 Views • 1 Reviews • 0 Followers
Google Rating : 4.10
About Us
The school owes its existence to a large-hearted philanthropist Seth Hansraj Morarji and his equally noble and generous wife Bai Kabibai alias Hiravahu. Shri Hansraj Morarji came to Mumbai from his native village in Gujarat and had an ardent desire to eke out a happy living in Mumbai. His honesty, sincerity, perseverance, assiduity and dedication helped him in achieving his objective and when he departed for heavenly abode, he bequeathed a large sum of money and considerable immovable property to his wife Bai Kabibai. As the couple had no offspring, Bai Kabibai formed a trust with the money and the property bequeathed to her. The trust was formed in 1930 in which it was stipulated that it would run a Public School, another school in the residence in the Fort area, some dispensaries and dharamshalas and one sadavrat. The Public School materialized in 1939 when Dr. K.M. Munshi, the then Home Minister of Bombay (as Mumbai was then known) and chairman of Bai Kabibai and Hansraj Morarji Charity Trust, secured for the school a large plot of land measuring about 120 acres at Andheri. It is in this school campus that Rajhans Vidyalaya is functioning as a separate institution.
---
Principal Message
---
Facilities
Art Room
Audio Visual room
basketball
Biology Lab
Chemistry Lab
Computer Lab
Counselling Room
Cricket
Dance and Music
Engineering Lab
football
Gymnasium
lawn tennis
Library
Maths Lab
Mess
Physics Lab
Play Ground
Softball
Spacious & Well Ventilated Classrooms
---
Infrastructure
COUNSELLORS ROOM

The couseling centre provides the emotional, behavioural and academic support to the students who show signs of disconnect. It identifies children with learning disability and integrates them with the school system by informing teachers and parents, besides training them to enhance their perfectual skills. Under certain circumstances, the opinion of certain psychiatrists, physiotherapists and occupational therapists are also sought.

Play Ground

In a city where open space comes at a premium, the students of Rajhans Vidyalaya are fortunate to play in their very own school playground.

Games and Sport

The school boasts of a 400 metre athletic track, a cricket field, a football field and a basketball court. Apart from conducting cricket and football matches in the sprawling playground, other sporting activities like basketball, softball, netball are also conducted in the 'basket ball court'. The school also has 12 Lawn Tennis Courts where state and even National level Tournaments are conducted. The playgrounds have their own inbuilt Stage where felicitation ceremonies for various indoor and outdoor activities take place.

Dining Hall

"A healthy mind lives in a healthy body". Rajhans Vidyalaya believes in this adage and thus provides wholesome, fresh, hygienic, balanced and nutritious snacks and lunch for our students as well as teachers. The dining hall is huge and caters to 700 people at a time. Stress is laid on quality with a dietician on panel who reviews the menu from time to time. The staff involved with food service are put to regular medical check-up. The kitchen is huge , well equipped and well maintained.

Art Room

"Art is the expression of the soul"-The aesthetically decorated 'ART ROOM' is where the students pursue their hobbies with passion. It provides canvases, paint, brushes and other paraphernalia needed to create some of the stirring images and artefacts.

Library

Rajhans Vidyalaya takes pride in hosting a huge spacious library where over 24,000 books are available to students from Std. I to XII. The library is open throughout the school hours. Books ranging from fiction, biographies, text books, reference books to encyclopedia, dictionaries and anthologies are available. Since the books are arranged in open racks, it is easy for children to choose and pick their desired book. It is mandatory for each class to spend one period in a week in the library.

Lab Facility

Our school has well ventilated, spacious, well lit Physics, Chemistry, Biology, Maths and Engineering Graphics labs equipped in accordance with CBSE board. We maintain the quality of the chemicals and the branded instruments. In Physics lab, there is a dark room to conduct LIGHT experiments. The labs nurture like an invisible force, the scientists of tomorrow.

Audio Visual Room

To show rather than tell, to make learning fun-filled rather than boring, the school has a spacious Audio-Visual Room. It has a computer and a projector & through Presentations designed by teachers & students, the students discover knowledge the fun way.

Computer Lab

In this age of Information technology, it is imperative that children from their junior classes are exposed to the basics of computers. Our school has two fully air conditioned computer labs- one catering to the students of Primary and Secondary Section and the other for the Sr. Secondary Section. Both the labs are equipped with latest software, laser printers and scanners. The high speed Broadband Internet Connection and LAN connection exploits all the possibilities of the Info age, thereby delivering the best and most effective education.

Theatre Room

"Life is a stage where every man plays his role". A large auditorium cum multipurpose hall is one of the most proud possessions of the school where a variety of inter-school and intra-school activities are held. The auditorium has a seating arrangement for around 550 people. The hall is flanked by an air-conditioned green room (where the students change their dresses for the show). The equipment and facilities available in the auditorium can compete with any commercial hall elsewhere. The theatre hall also has a projector fitted at the stage.

Gymnasium

Besides the huge play ground and basketball court, the school houses a well equipped, spacious gymnasium for all kinds of indoor games like-badminton, carrom, chess, etc. During the sports days the gymnasium hall is abuzz with activities.
---
Admission Procedure
Sorry! The schoool is yet to post any information.
---
School Curriculum
Sorry! The schoool is yet to post any information.
---
Bus Routes
Sorry! The schoool is yet to post any information.
---
Photo Gallery
Sorry! The schoool is yet to post any information.
---
Video Gallery
Sorry! The schoool is yet to post any information.